Background
I am a research scientist in the Department of Electrical and Computer Engineering at the University of Toronto.

Prior to the University of Toronto, I have been a research fellow at Imperial College London, a lecturer and a postdoctoral fellow at Simon Fraser University, a lecturer and part-time faculty member at Concordia University, and a postdoctoral fellow at the University of British Columbia. I held design and research positions in the semiconductors industry between 2003 and 2008. I earned my Ph.D. in computer engineering from the University of British Columbia in 2016. I received B.Sc. and M.Sc. degrees in computer engineering from the Technion in 2007 and 2010, respectively.

I am driven to design performance-oriented embedded computing systems by utilizing the concurrent nature of reconfigurable devices as an infrastructure for massively parallel architectures. I am also interested in raising the design abstraction of embedded custom-tailored accelerators to the software level, enabling software developers to exploit configurable hardware capabilities for domain-specific optimizations, particularly as deep learning hardware-efficient platforms. Currently, I am exploring algorithmic and system-level approaches for highly-efficient machine learning platforms. <!––To balance system flexibility, cost, and performance, my future plans include exploring the design space of heterogeneous platforms for deep learning, specifically leveraging FPGAs, Hybrid Memory Cubes (HMCs), and High Bandwidth Memories (HBMs) as massively parallel accelerators to implement efficient neural network architectures with special structures.––> Furthermore, I am interested in leveraging asynchronous circuit techniques to enable low-power and highly reliable embedded systems. Other research interests include



NOEMA 1.0 is in fabrication!
NOEMA is a highly-efficient brain data decoder.
See our MICRO 2021 paper for more details.
[paper in PDF] [paper in HTML5]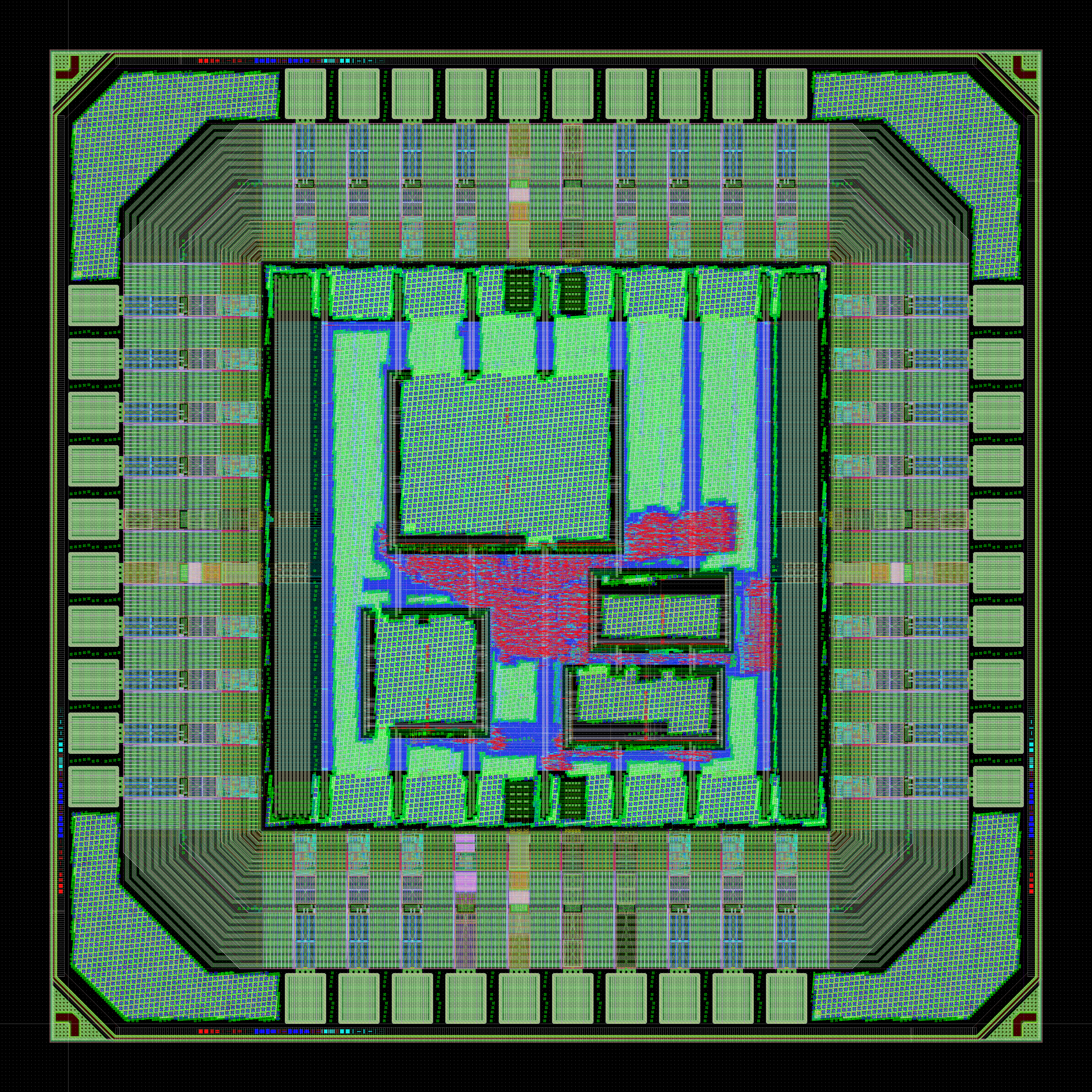 I received the Best Paper Award at the 2017 IEEE International Symposium on Asynchronous Circuits and Systems (ASYNC '2017)— the premier conference for asynchronous circuits design.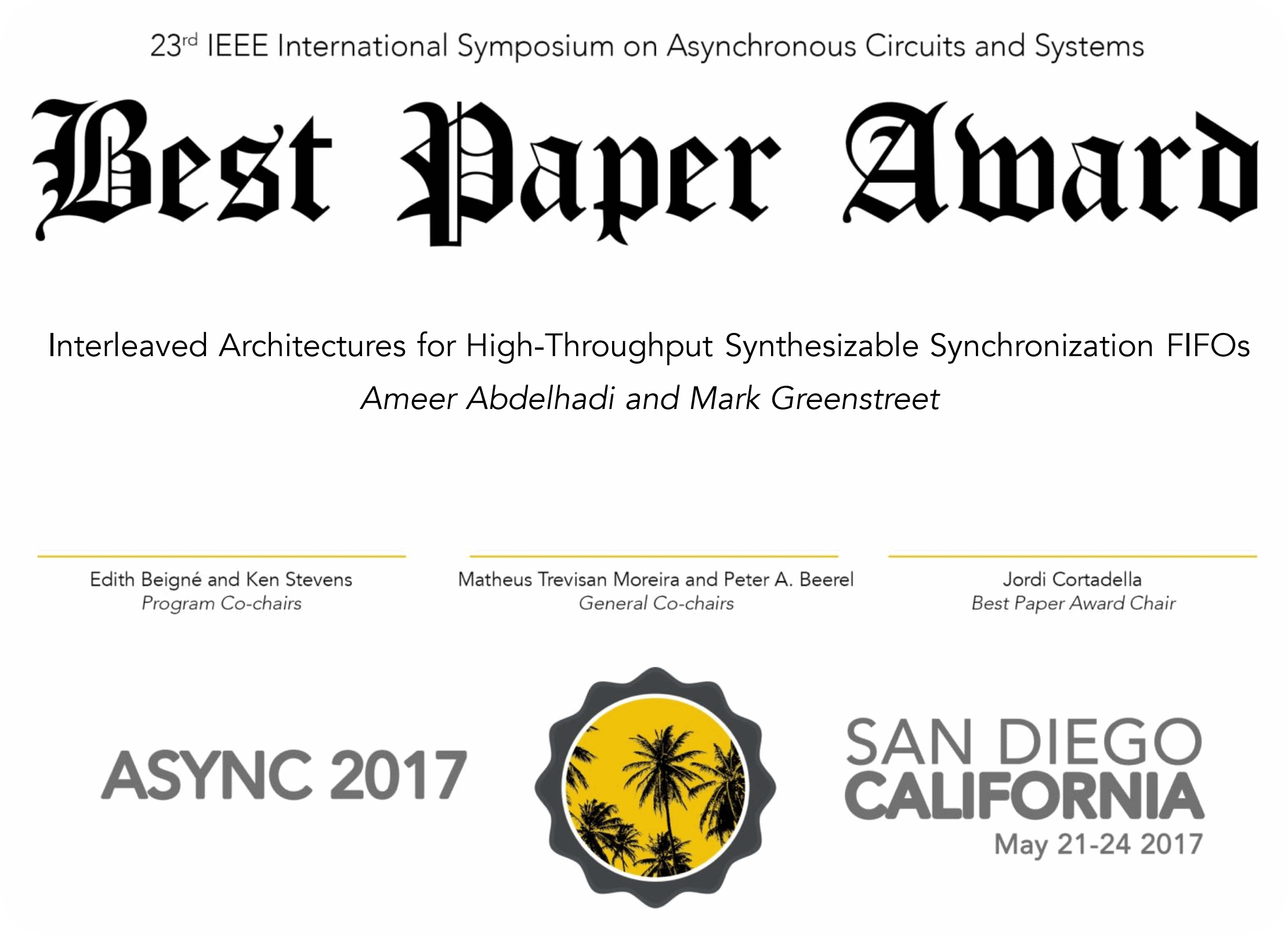 Education
Ph.D. in electrical and computer engineering,
Dept. of Electrical and Computer Engineering, the University of British Columbia (UBC); 2016.
Research topic: FPGA-based parallel memory structures; multi-ported memories and content addressable memories.
Supervisor: Prof. Guy Lemieux.
M.Sc. in electrical engineering,
Dept. of Electrical Engineering, Technion; 2010.
Research topic: Timing-Driven Variation-Aware Hybrid Mesh/Tree Clock Distribution Network Synthesis.
Supervisors: Prof. Ran Ginosar, Prof. Avinoam Kolodny (Technion), and Prof. Eby Friedman (University of Rochester),
B.Sc. in computer engineering, Honors,
Dept. of Computer Science, Technion; 2007.
Industrial Experience
Mellanox Tech.; 2008,
System and logic design for InfiniBand network products.
Intel R&D; 2003-2008,
System and logic design, logic synthesis, physical synthesis and custom design for high-end low-power mobile processors.